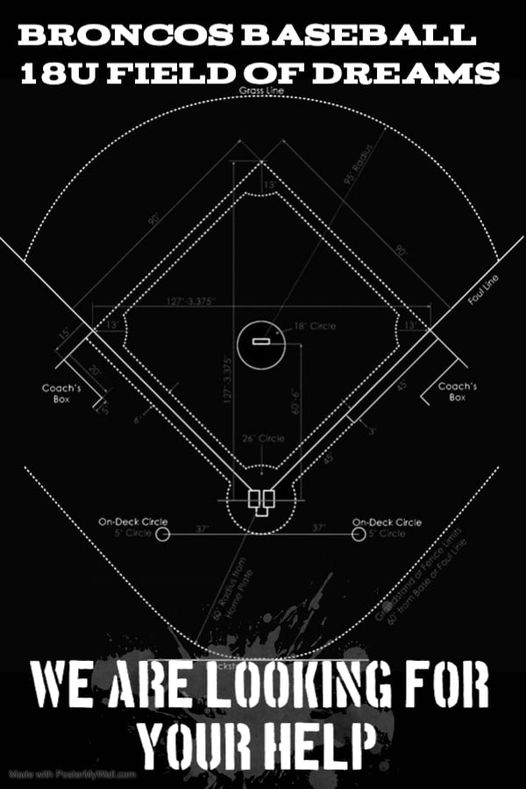 Broncos Baseball is excited to announce that for the first time in Broncos history we have the capacity and talent to field a 18U AAA team for the 2021 season!
In preparation to have all levels of 18U for years to follow our organization is working hard to ensure that we can provide a diamond that meets Baseball Saskatchewan regulations for this level of play.
At the current time we do not have a diamond of this size and so have partnered with the town of Balgonie with the intention of renovating a current diamond by expanding the infield and outfield, extending fencing and installing safety netting in order to make this a playable diamond.
In the future we will look to add lights, a score board, as well as renovations to the current dugouts.
In order to make this a reality, we are currently applying for grants as well as seeking corporate sponsorship. If you or someone you know may be interested in helping with this project, please contact us and we would be happy to provide our sponsorship package! Thank you to The Town of Balgonie and OverThink Studio's for the amazing video that will assist us in sharing our vision!
Broncos 18U Field of Dreams- Click Here